Directwest works with a Regina store that sells both products and installation to homeowners and businesses. In addition to being in a very competitive space, their products tend to be higher end, so their target consumer is someone who understands the value that quality provides. With both products and installation available, a single lead can generate a significant amount of revenue and the potential for repeat business, so lead generation was their primary goal.
This store was looking for help with two specific challenges:
being found when a consumer begins their product search
finding consumers who are looking for quality materials that will look great now, and in the future.
Our team was able to build an 8-month online search program to reach consumers who are ready, or nearly ready, to buy. The campaign maximized their visibility when key search terms were used.
Over an 8 month period, the campaign generated an average of 17 leads per month.
With 2 potential streams of revenue for each lead, the campaign created an estimated average of over $50,000 in new revenue per month.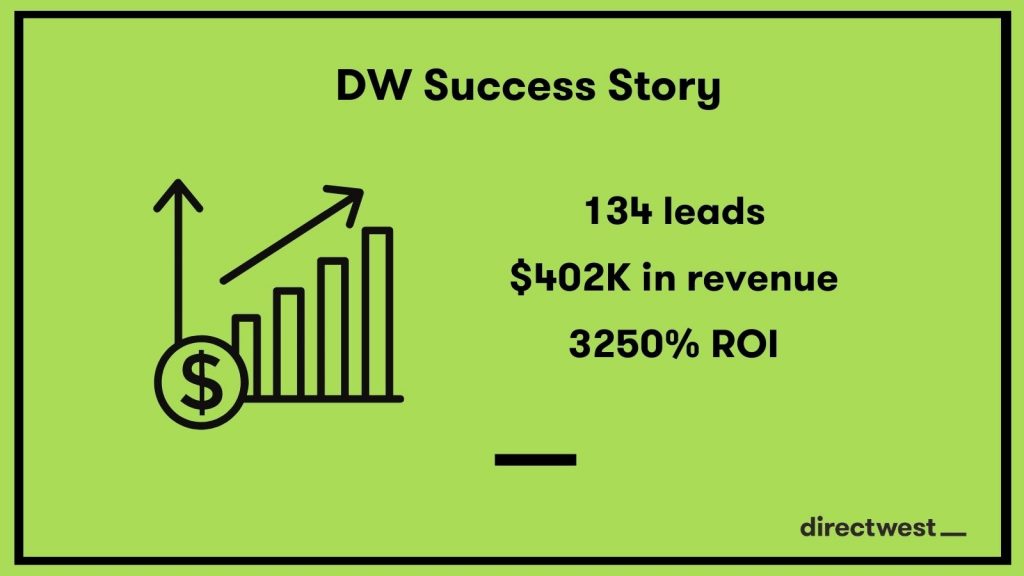 If you're looking for a strategy to target qualified leads quickly, consider talking with Directwest's Google Certified team about what our Search Marketing product can do for you.