It can be hard to know where to invest your marketing dollars in today's media heavy market, but for many local businesses, search marketing investments are paying for themselves, as well as providing a hefty return.
Owners of a highly respected, locally owned specialty business were interested in developing a stream of new customers, so they asked Directwest to establish 6 months of Google Ads campaigns.
With a carefully targeted campaign, our Search Marketing team was able to generate over 200 phone calls, with approximately 60% being converted into sales totaling well over $1 million in revenue.  Delivering an 8000% return on the business's marketing investment, our Search Marketing team helped a real local business succeed in a real way.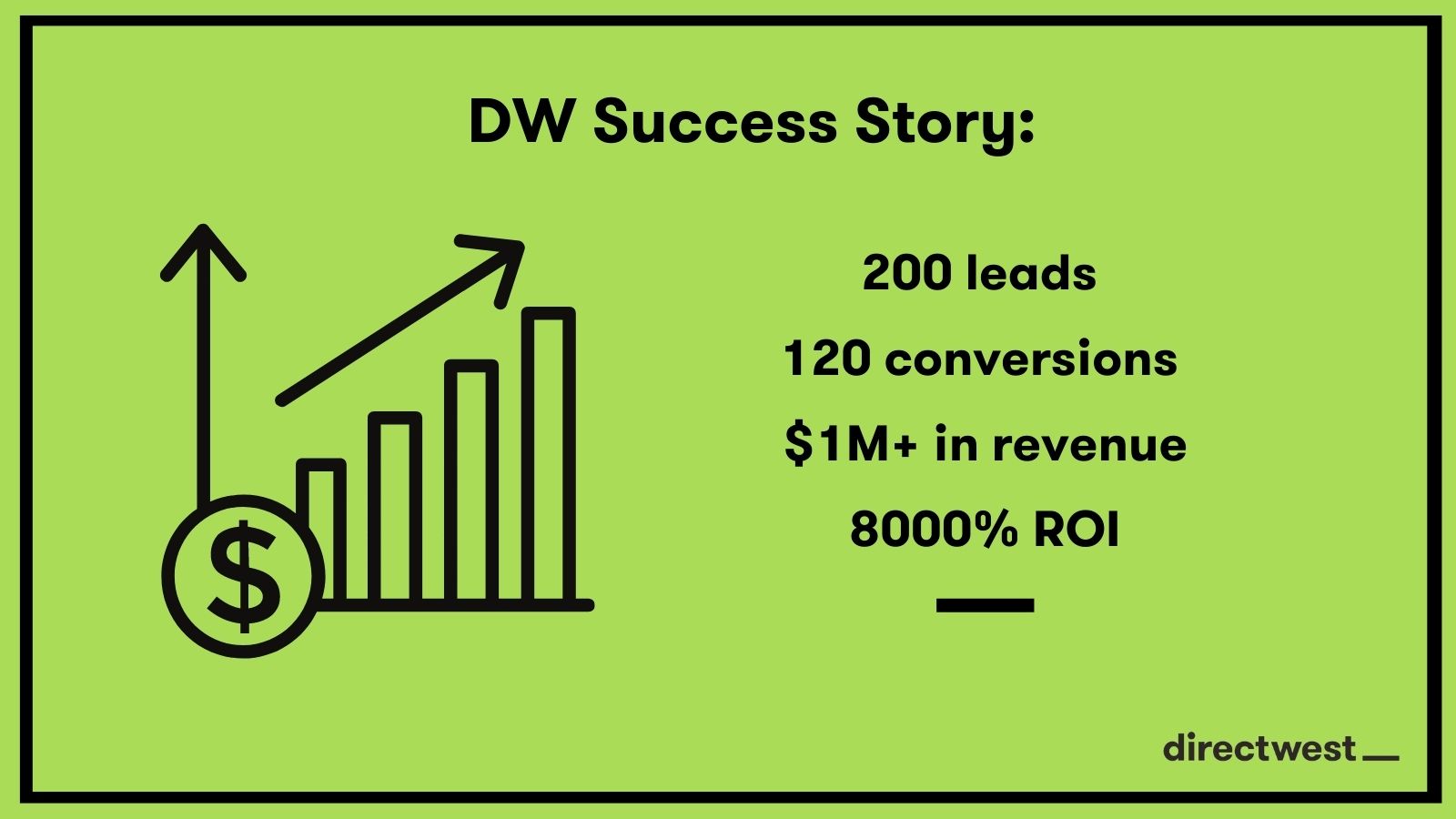 Learn more about our Search Marketing product here, or contact our team today for more information about how we can help your business reach its goals.