Directwest works with small businesses who regularly compete in industries typically dominated by national giants.
We recently worked with a retail customer from a large Saskatchewan city. Their positive online reviews tell a story of high-quality products and personalized service, but this is not always enough when competing against national chains with large marketing budgets, brand recognition and multiple locations. Our customer wanted some assistance to level the playing field and ensure their story reached a wider audience.
Helping locally owned and operated businesses compete is what Directwest does best. Our team designed a targeted Google Ads campaign that allowed this business to effectively and cost efficiently compete for business against the national chains.
In 4 months, the campaign generated 66 leads which created an estimated $132,000 in revenue, an estimated return of $11.00 for every $1 spent on the campaign.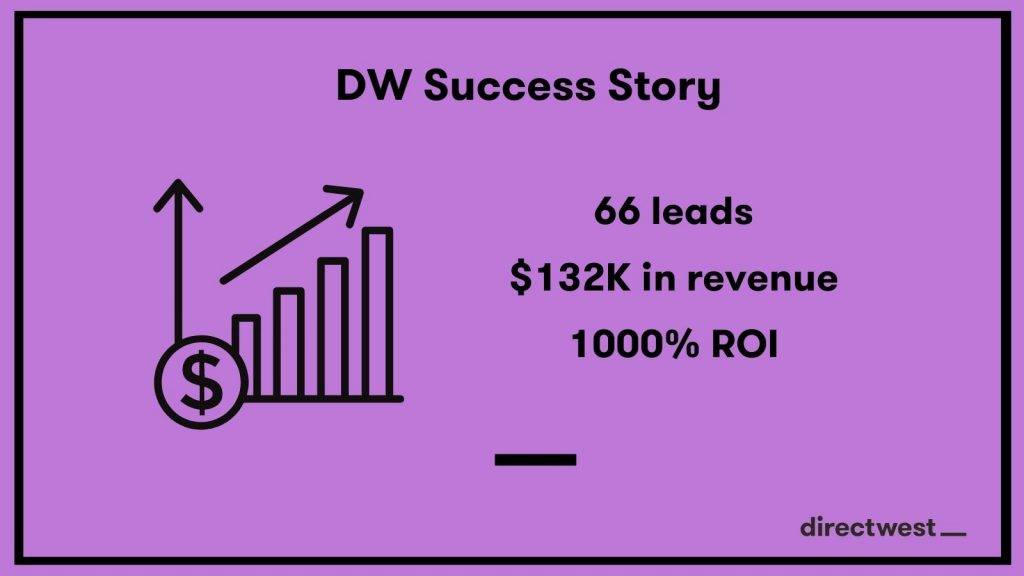 That's 66 sales captured locally that might have gone to an out-of-province retailer without the competitive advantage provided by Directwest's team.
If you are looking to raise your online profile, reach out to our certified Google Ads experts today.