Personalized Celebrate Billboards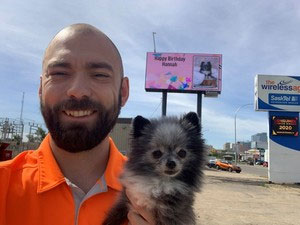 When it's time to celebrate important events like births and birthdays, weddings and anniversaries, graduations or any special day, Directwest has a unique and fun option.
Couldn't we all use a break? For a limited time,
use discount code HOLIDAY to pay only $49
Follow these 3 simple steps:
Pick the billboard location, side and date(s) to display your billboard
Choose your template, add your text and photo
Submit your design and payment
Celebrate your loved one by sharing a personal message in a BIG way. Directwest has the largest digital billboard network across Saskatchewan so there are many areas you'll be able to display your message and photo.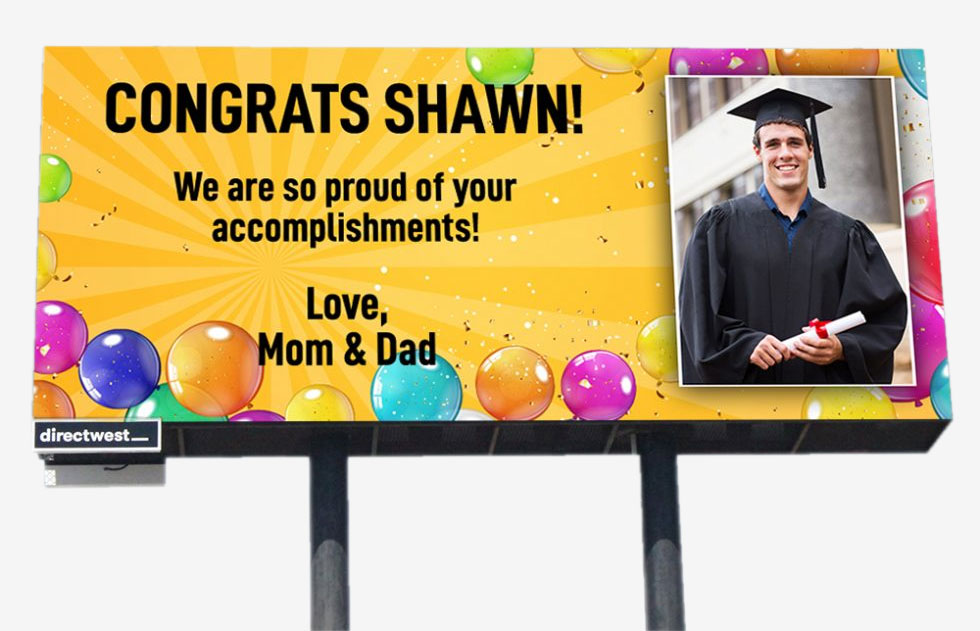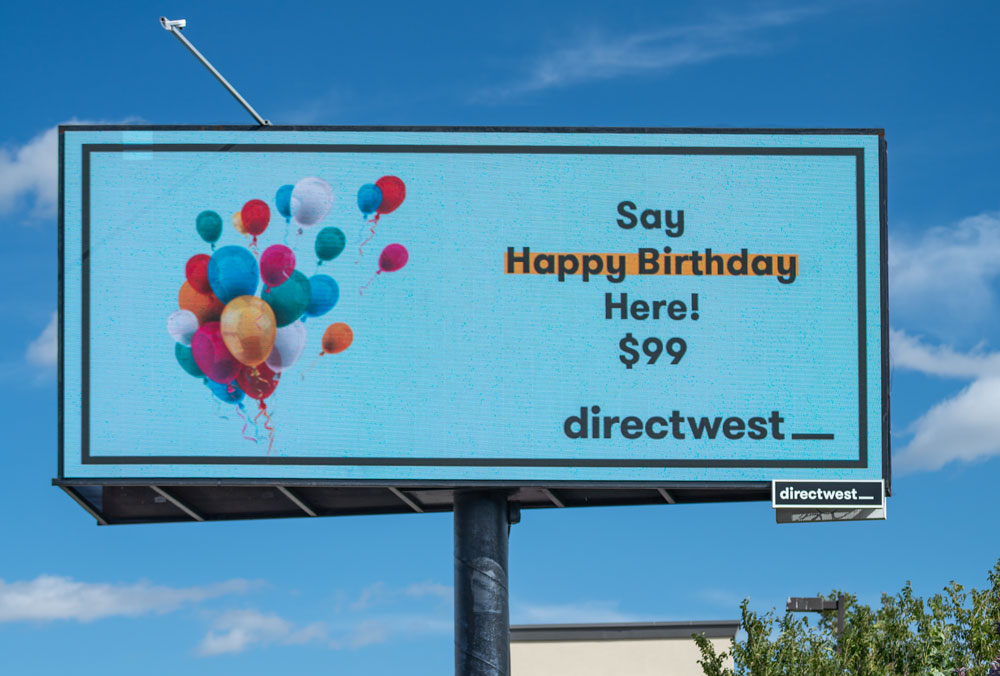 Your personalized billboard will appear on the date at the location you've chosen for 6 seconds every minute for the entire day!