When Directwest became a company in 1989, it had one simple but important purpose – to provide phonebooks for the citizens of Saskatchewan.  People relied on the phonebook to search for and find both residential and commercial listings. 
Through this service, Directwest helped connect local businesses with buyers across the province through the advertisements placed throughout the book.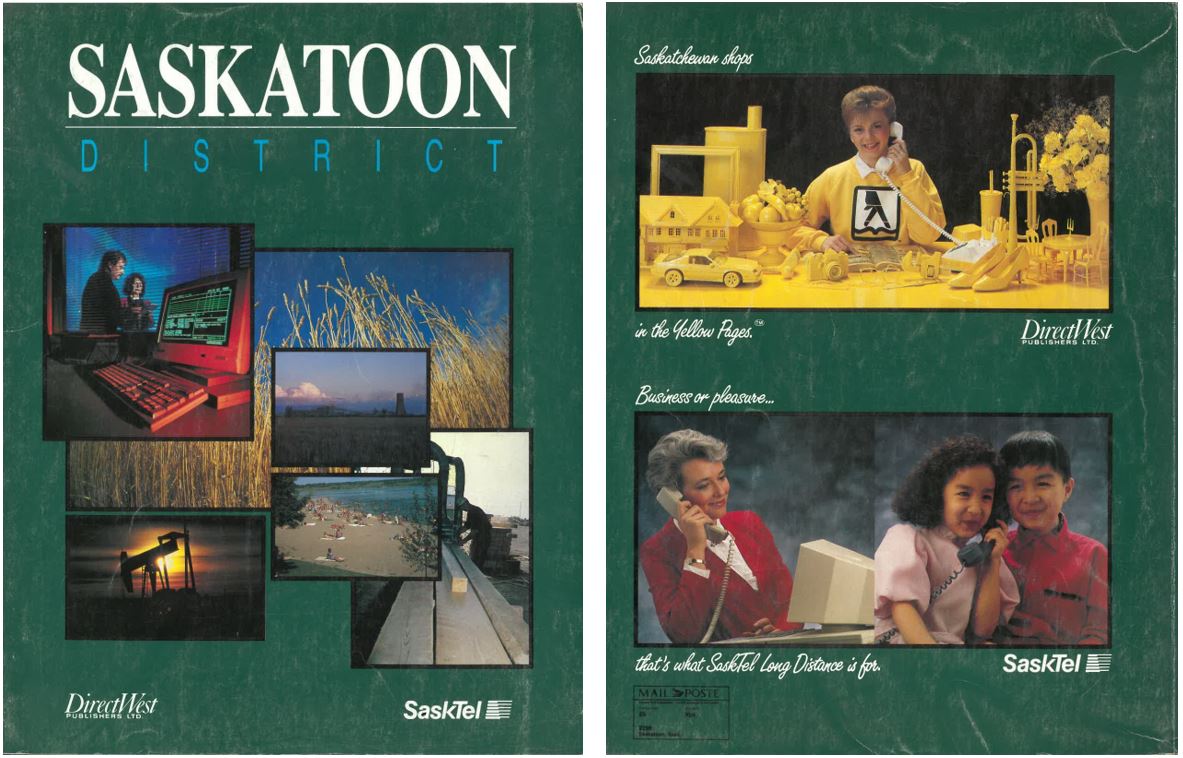 Like any business, Directwest evolved as the years passed to serve their customers with modern technology. Today, the phonebook still exists, but Directwest is now known as a digital marketing services company that provides businesses with search marketing services and operates the largest digital billboard network in the province.
Marketing Manager Allan Millham remembers a time when technology was quite different.
I vividly remember Directwest's graphic artists picking up pencils to draw ads for customers.
"Each artist had a set of stencils to help them with the lettering," said Allan. "And, while our business model then was selling colour print ads, we didn't have a single colour printer or photocopier in the building. In fact, the only tools that many staff had at their desks were a phone, a notepad and a lit cigarette. We were in awe of our first computer, mesmerized by its 5" black and white monitor and its ability to process words."
Joelle McCall, Business Requirement & Process Planner, was one of the graphic artists who created ads for the yellow pages.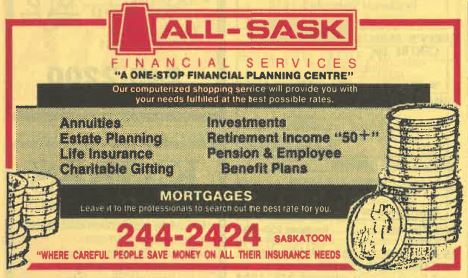 She remembers the first time she saw a 'mouse' connected to a keyboard. "I kind of thought it would be a fad!" she laughed.
Turning Pages
The introduction of the internet fundamentally changed consumer behaviour and sparked a technological transformation at Directwest.  Searching for a phone number and looking up what a business offers began to happen online in a global marketplace, increasing the need for local businesses to connect with customers, and multiplying the ways it needed to do this.  Directwest evolved its product offerings to ensure Saskatchewan businesses could remain competitive as they continued to navigate the opportunities and challenges of a new and ever-changing international economy.
Today Joelle works with the Directwest business units and systems teams behind the delivery of very different products.  "Typically, we launch new system functionality to support products like Digital Billboard ads and Social Media posting on sites like Facebook," she said. "Social Media is one of the most impactful changes I've seen over the past 30 years."
And the company continues to adapt as it ensures the technological tools in use are keeping up with consumers and marketing trends.  As Saskatchewan's original search experts, Directwest began experimenting with search marketing advertising forms like Google Ads when the product was in its infancy, and has grown right alongside it.  As the practice matured, it branched out beyond ad placements on search engines, rooting itself across social media platforms and reaching into our real-world musical and visual content interactions.
Now bridging on and offline worlds almost seamlessly, Search Marketing is fast becoming the marquee marketing tool of its generation and leading evolution at Directwest at the same time.
For Steve Tillie, Vice President of Sales & Customer Support, it's an opportunity that can't be ignored.
"When you start to see real business results with a product like we have seen with Search Marketing, you know it's time to focus on making sure you bring that to your customers as quickly and effectively as you can."
That's why Directwest continues to build its own local team of in-house Google Certified professionals, and recently added platforms like TikTok, Snapchat, and Spotify to the growing list of marketing campaign channels used to help local businesses reach their goals.
"We have always been the best source for connecting buyers and sellers in this province," explained Steve, "because we're continually adapting to offer a wide range of innovative, consumer driven products and services that deliver strong, measurable return on investment to advertisers."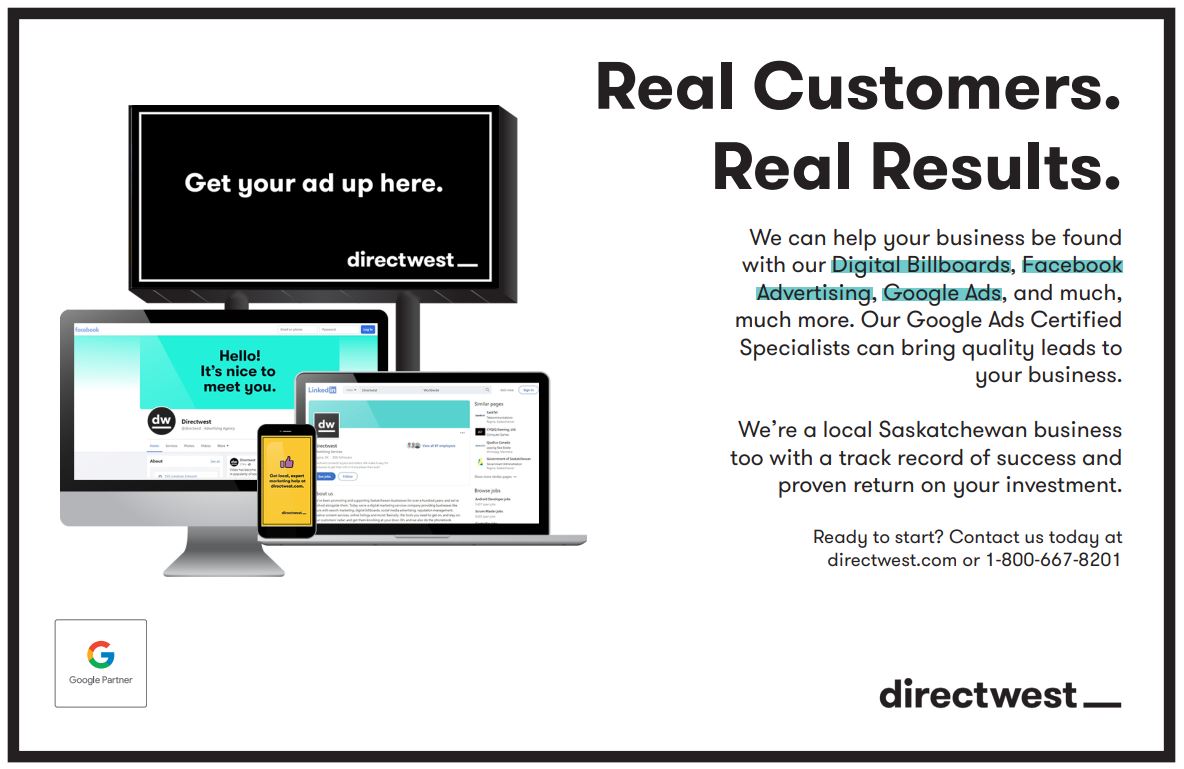 Moving Forward Together
While the technology and platforms used have changed over the years, the company's purpose never has.
"Our marketing tactics today are different than they used to be and will be different than those we use in the future," explained Andrew Clarke, Director of Marketing, "but businesses will always need to connect with customers, and we'll be here to help them do that."
It's full steam ahead as Directwest looks to the future with the same confidence and guiding principles that have served the province for decades.
Our strategic plan lays out a solid blueprint that will allow us to continue to build on our success. As we move forward, we'll always remain committed to connecting local Saskatchewan businesses with the people they serve.
"We're fortunate to have unique opportunities available through SaskTel", explains Clayton Zurowski, VP Corporate Services. "As well as our strong relationships with customers who trust Directwest ahead of other digital marketing suppliers, and our dedicated and passionate employees who are committed to the future success of the organization."
This article was co-written by members of the Directwest and SaskTel Marketing teams.