On April 9th, we hosted our first Directwest Learning Series "How to Build a Marketing Plan" at the MacKenzie Art Gallery, in Regina, SK. Our featured guest speakers from DSA Media, Industry West Magazine and Directwest shared their expertise with Saskatchewan business owners and Directwest customers on how to leverage marketing strategies to reach more customers and get more from their advertising.
Here are some of the key takeaways from the event!
1. "Where do YOU fit in your customer's minds?"
"How to Build a Marketing Plan " –  Andrew Clarke, Vice President of Brand, Digital Platforms and Technology at Directwest.
There's not much room in your customer's mind. Therefore, you must work to create a unique impression that differentiates you from your competitors. Find something your customers can relate to! You must create a "position" in your prospect's mind.
2. "Convert Your Customers: Don't miss the EASY sale."
"Find Your Target: Locate and Market to Your Best Customers" – Paul Huber, Publisher and Co-Founder of Industry West Magazine.
Businesses often lose easy sales due to lack of preparedness. Be prepared! It's easier to keep a customer than gain a new one. So, how do you keep your customers? Be consistent in your service offerings and deliver on your promises. Continue to build relationships and reward your loyal customers, because satisfied customers make referrals.
3."Why go DIGITAL?"
"A Closer Look at the Digital Media Landscape" – Lynn Hoffman, Vice-President of the DSA Media Network.
While traditional marketing should not be abandoned, there are many advantages to using digital to reach new customers. For small businesses, it's a cost-efficient tactic that provides the opportunity to reach specific audiences and receive higher levels of engagement. It's highly measurable and provides the opportunity to make changes in real-time. With digital, your customers can see your message more often which is an effective strategy in building brand awareness.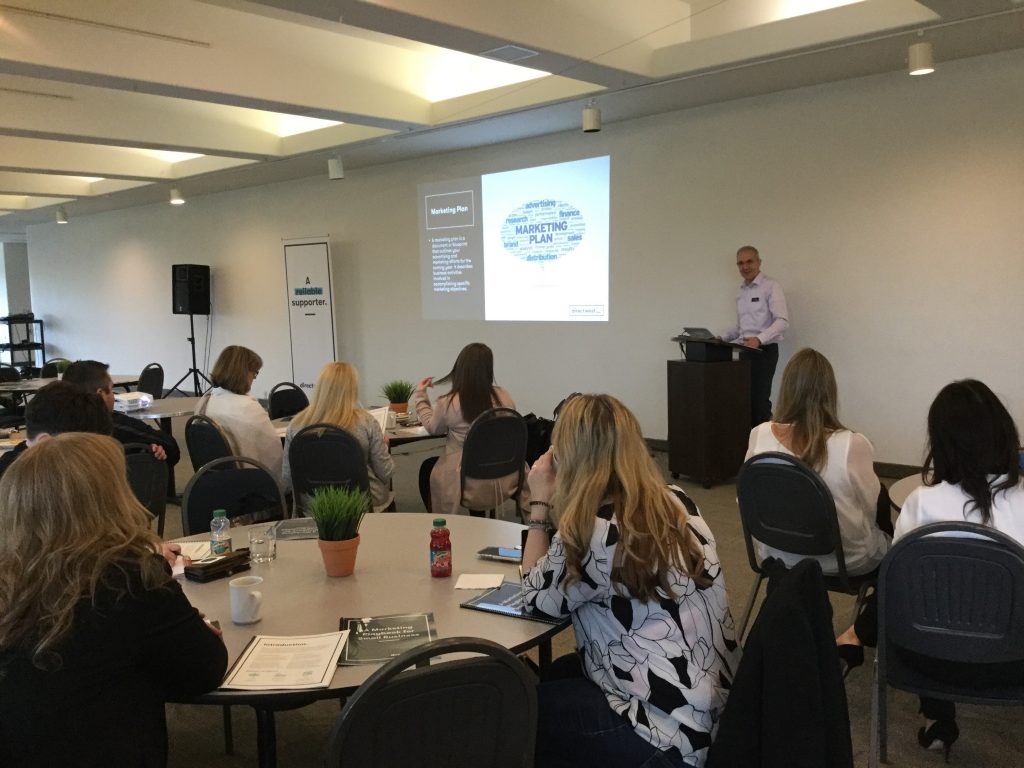 During the panel discussion, our speakers were asked several thought-provoking questions. When asked, "What are the most common mistakes business owners make and should try to avoid?" they said:
4. Not telling a story.
A well-communicated story is essential in giving consumers a compelling reason to buy from you. The most impactful stories work to build a genuine connection with people by invoking emotion. Use storytelling to build brand loyalty and earn the trust of your consumers.
5. Confusing creative.
Your ad creative should never overwhelm or confuse the viewer. Consumers should be able to understand the point your creative is trying to make, right away. Simplify your creative by optimizing the format to provide information quickly and clearly.
6. Cluttered websites.
A low-functioning and ineffective website can help you lose customers quick! Make sure the content on your website is concise and valuable to your customer. A good website makes information easy to find, make sure your links work and say goodbye to outdated information.
Last, but certainly not least…
7. There isn't one specific marketing medium that works 100% of the time. It's the combination of mediums that will determine your business's success.
Sorry you missed #DWLearning Series?
Download our exclusive "A Marketing Playbook for Small Business" – Coming soon!
Get on the list! If you'd like to receive notifications about the next Directwest Learning event, reach out to us at dw@directwest.com.
Until next time!
– Rosana Mookshah was a Product Consultant on the Brand, Digital Platforms & Research Team at Directwest.