Directwest has a proud history of supporting community organizations like Saskatchewan Soccer Association (Sask Soccer) in our province. Founded in 1906, Sask Soccer is the designated Provincial Sport Governing Body for soccer in Saskatchewan, sanctioned by Canada Soccer. As a full member of Canada Soccer, Sask Soccer is entrusted by the statutes of FIFA and the constitution of Canada Soccer with the mandate of fostering, developing, and promoting soccer in Saskatchewan.
Sask Soccer sanctions grassroots to competitive level soccer and is the second-largest sport organization in the province. Sask Soccer and its 55 member organizations, serve more than 100 communities with up to 40,000 participant registrations (outdoor and indoor) annually.
One of the great things about soccer is its inclusiveness. Sask Soccer sanctions soccer programming for all skill levels and abilities and is inclusive of all genders. Soccer is great for breaking down cultural barriers, as it's the world's most widely played sport. With the help of sponsors such as Directwest, Sask Soccer achieves its mission to develop great people and connect healthy communities in Saskatchewan through lifelong participation in soccer.
Soccer Day in Saskatchewan is an annual event bringing people from across the province together, celebrating all that soccer has to offer. In August 2021 this free day-long event was held in Saskatoon. It featured all types of soccer activities and fun events such as soccer skills competitions open for the public to participate in. As well as tournaments for players of all ages, Soccer Day in Saskatchewan also offers walking soccer programming for participants of all abilities. In August 2022, Soccer Day in Saskatchewan will be held in Regina. Directwest plans to be there.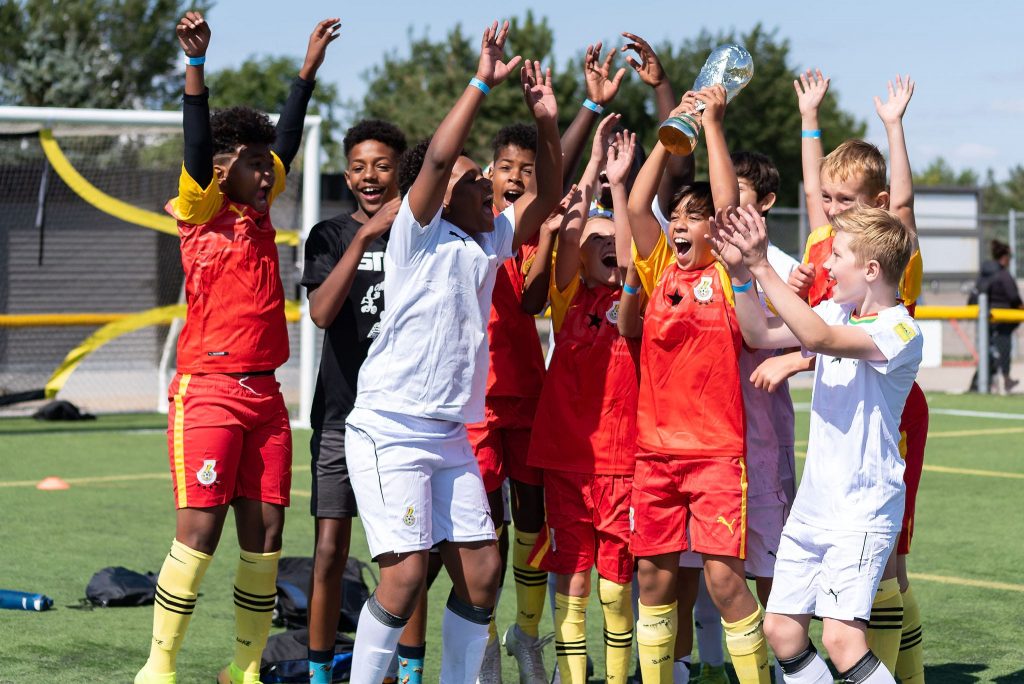 Sask Soccer and its member organizations develop young players to achieve their dreams, whatever level that may be; whether it's grassroots community play or competitive play including the Excel programs. The Vancouver Whitecaps, who play at the highest level of professional soccer (Major League Soccer or MLS) in North America, partner with Sask Soccer to provide Saskatchewan players opportunities in an ongoing EXCEL academy program. Along with the Regional Excellence Program (REX) for female athletes, these programs provide new opportunities in soccer unseen by previous generations.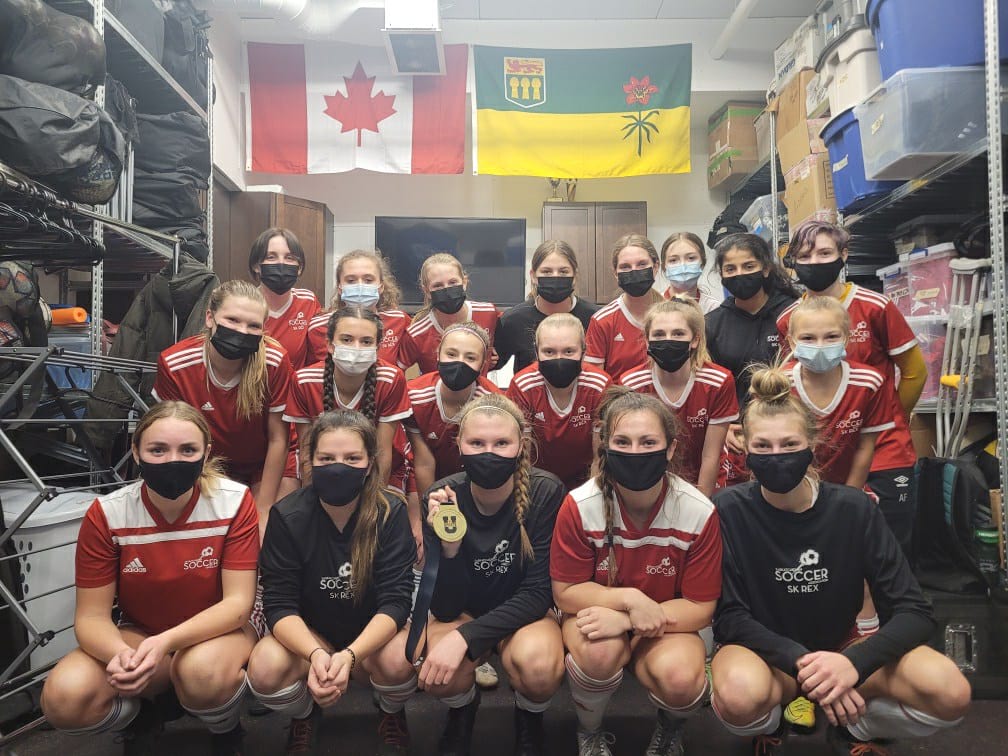 This past year was filled with success for many young soccer players from Saskatchewan. Two former Sask Soccer REX program members, Brenna Paquin and Renee DeCorby won a U Sports national championship gold medal with MacEwan University on November 21, the highest honour for university soccer players in Canada. There are former Sask Soccer REX players spread throughout Canadian and even American university soccer programs; Claire Abrey at the University of Memphis, Penny Mulenga at Texas Tech University, and Sarah Ochitwa at Illinois State University as well as many others.
On the men's side, Saskatoon's Thomas Hasal, now a goalkeeper for the Vancouver Whitecaps in MLS was brought up through the Whitecaps Academy. Over the holiday season in Saskatoon, Sask Soccer was proud to partner with homegrown players Hasal and another former Whitecaps player Brett Levis, (now with Valour FC in the Canadian Premier League), to offer a unique soccer camp for players aged 5 to 14. Sessions like these provide young players with inspiration and opportunities to learn from Saskatchewan trained and raised professional players who were once in their shoes.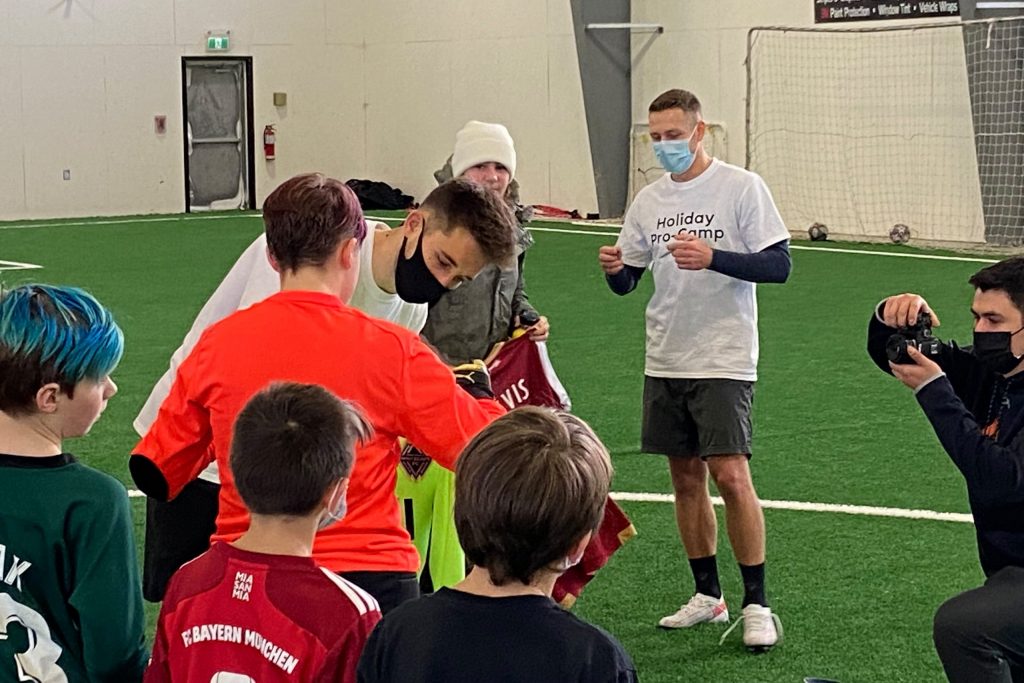 Many of these opportunities would not be possible without the support of companies like Directwest who provide funding for and bring awareness to the activities of the organization. The 2022 Saskatchewan Soccer Association SaskTel Indoor Provincial Championships is scheduled for March. Events like this, showcase our talented young soccer players in the province. Directwest is an essential sponsor for these events, and with their ongoing support, Sask Soccer hopes to continue developing many young athletes to achieve their dreams in soccer.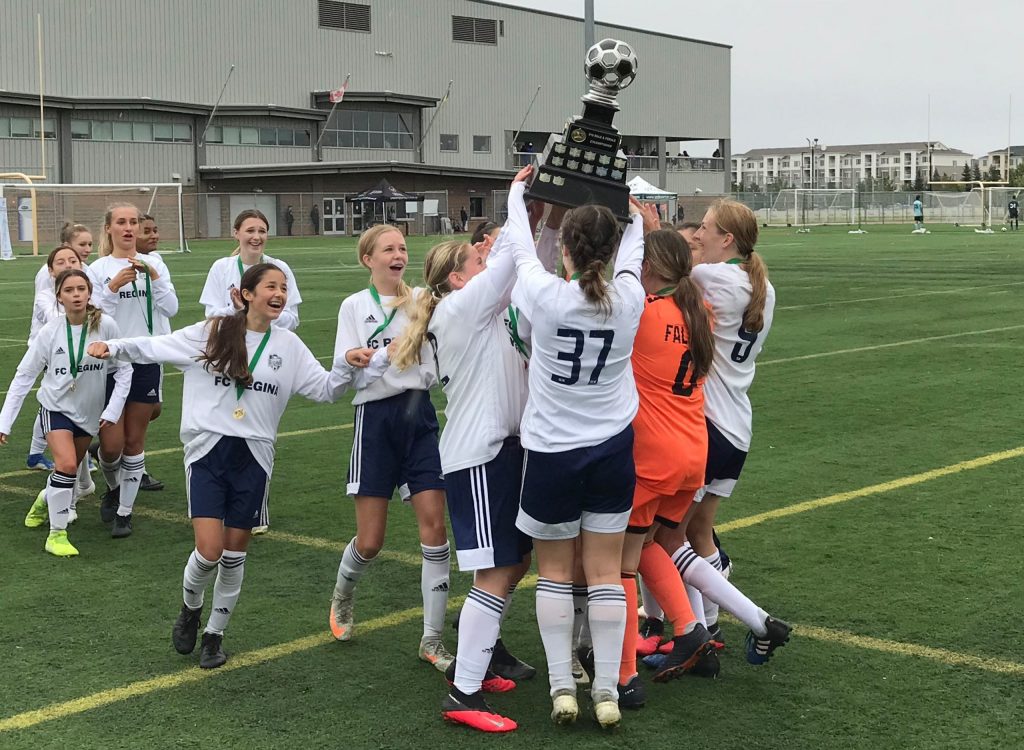 As soccer grows in popularity across the province, Sask Soccer hopes to foster this growth in a manner that is safe and inclusive of all individuals. The items mentioned here are just a small portion of what Sask Soccer and their 55 plus member organizations do for the sport in our province. Sask Soccer has been around for over 115 years and with the help of sponsors like Directwest, its goal is to be around for centuries to come.
---
Nathan Holowaty is the Coordinator of Member Services with the Saskatchewan Soccer Association.
Please check out http://sasksoccer.com/ for more information about the organization featured in this article, and visit our Community Page to learn more about the other local organizations supported by Directwest.